Saturday, March 17, 2018

Important: This event has already occurred.

6:30PM - 9:30PM
171 Baltic St. Coquitlam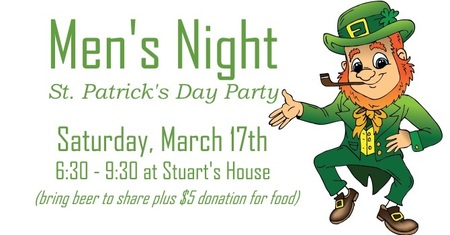 All men from the church are invited to join the 2nd Annual St. Patrick's Day Men's Night.
Please bring some beer to share and $5 to cover the cost of food.
Details: Saturday, March 17th at 6:30pm. Stuart's house is at 171 Baltic Street in Coquitlam. Contact Stuart for questions at 604-522-5089.
Ministry Community
Return to Events
---