Sunday, November 25, 2018
12:00 - 1:00 pm
This event has already occurred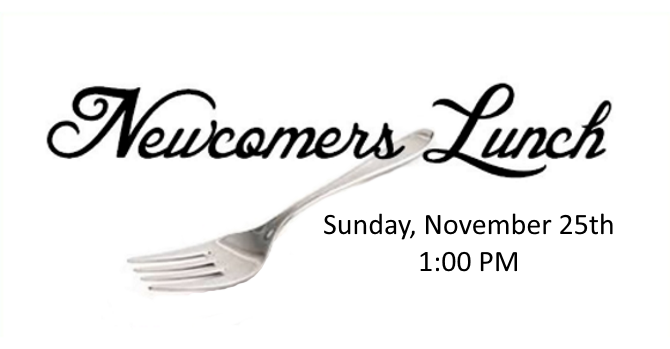 If you are a recent arrival at St. Laurence and have not yet attended a Newcomer's Lunch, we invite you to join us on November 25th after the 10:30 service.
This will be an informal gathering in the front narthex where we can socialize and get to know one another better. Children are very welcome to join us!
Please book this date on your calendar. We're looking forward to seeing you there!