April 12 - 14, 2019
Loon Lake, Maple Ridge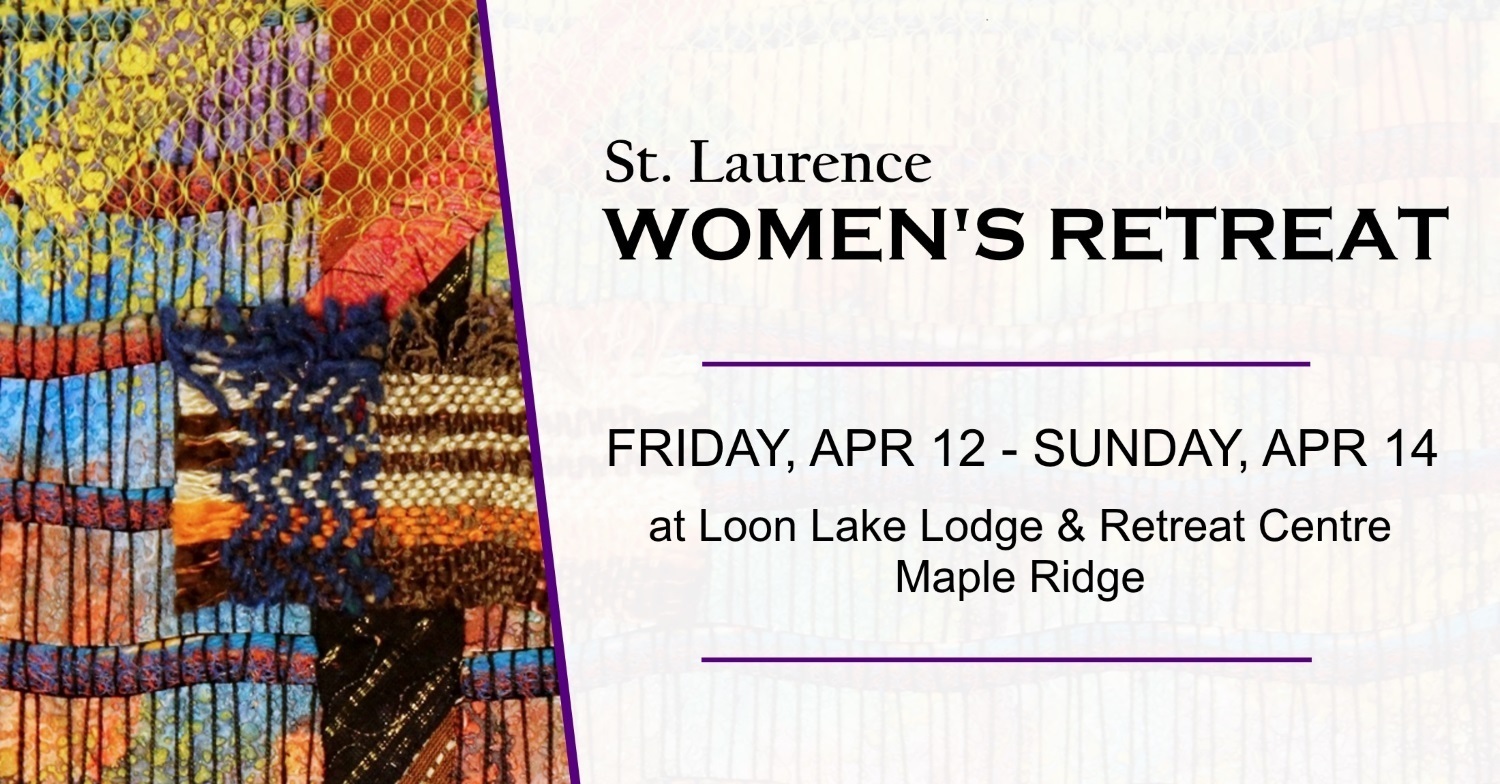 Registration is now open for this year's retreat, "Tapestry: discover, celebrate & embrace the threads of life".
Registration forms are available at the mail centre across from Eric's office or can be downloaded below. Please return your registration to Erin or to the office by March 24th.
Questions? Please see Erin, Lianne, Heather, Sylvia or Sharon.