Sunday, April 21, 2019
12:00 - 1:30 pm
This event has already occurred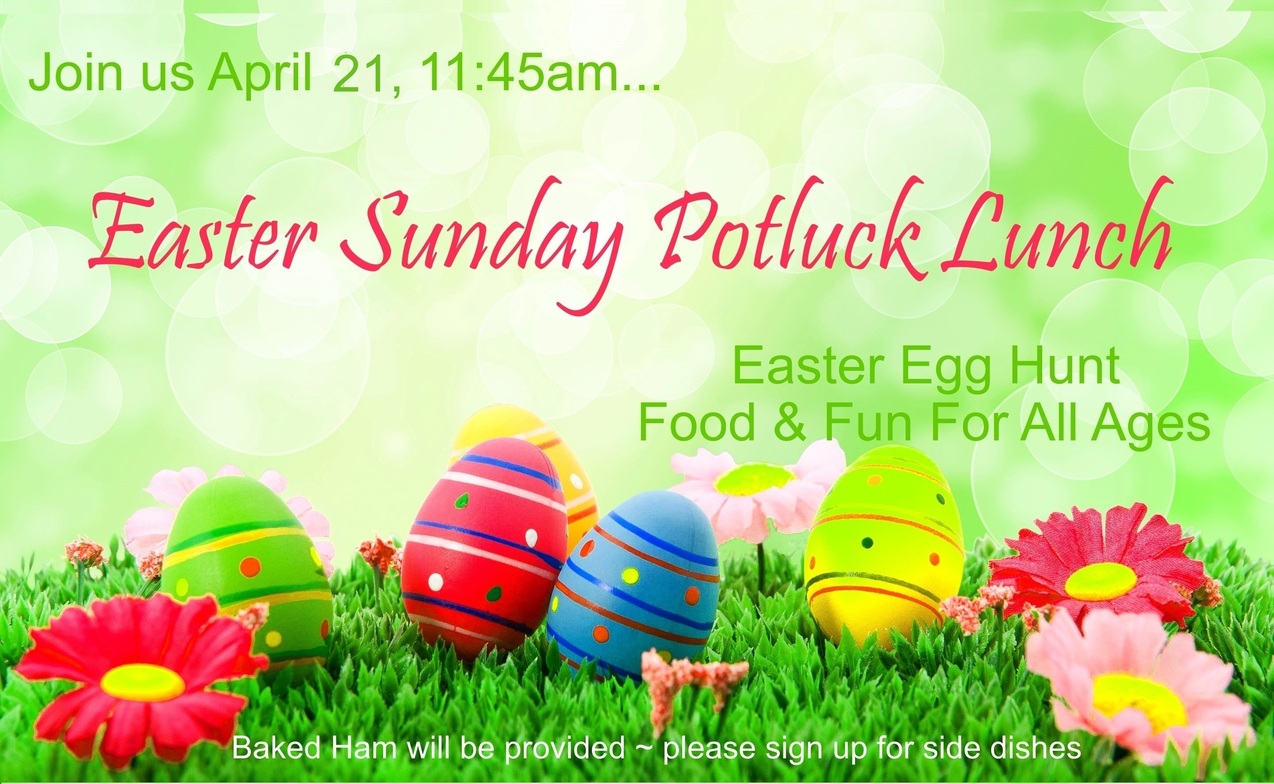 Join us Easter Sunday - April 21st - for a potluck lunch after the 10:30 service. Baked Ham will be provided. Contributions of
scalloped potatoes, vegetables, salads, buns, fruit and goodies are appreciated. See the sign up sheet on the table across from
Eric's office. There will also be an Easter egg hunt for the young at heart. This is an all ages event!