We've put together a fall schedule! Some things are bound to change (some already have), but we hope this gives you a general sense of what to look forward to this fall. We'll be rotating between St. Laurence, Good Shepherd, and St. Stephen's, as well doing a corn maze, volunteering at A Rocha, learning about youth homelessness and fundraising in preparation for a night outside in November, and going to Mt. Seymour in December...among other things : )
If you have any questions, feel free to let me know.
Peace,
Jason Wood
(He/him/his)
Youth and Families Ministry Coordinator
St. Laurence Anglican Church | Coquitlam, BC
Ph: 604-396-5391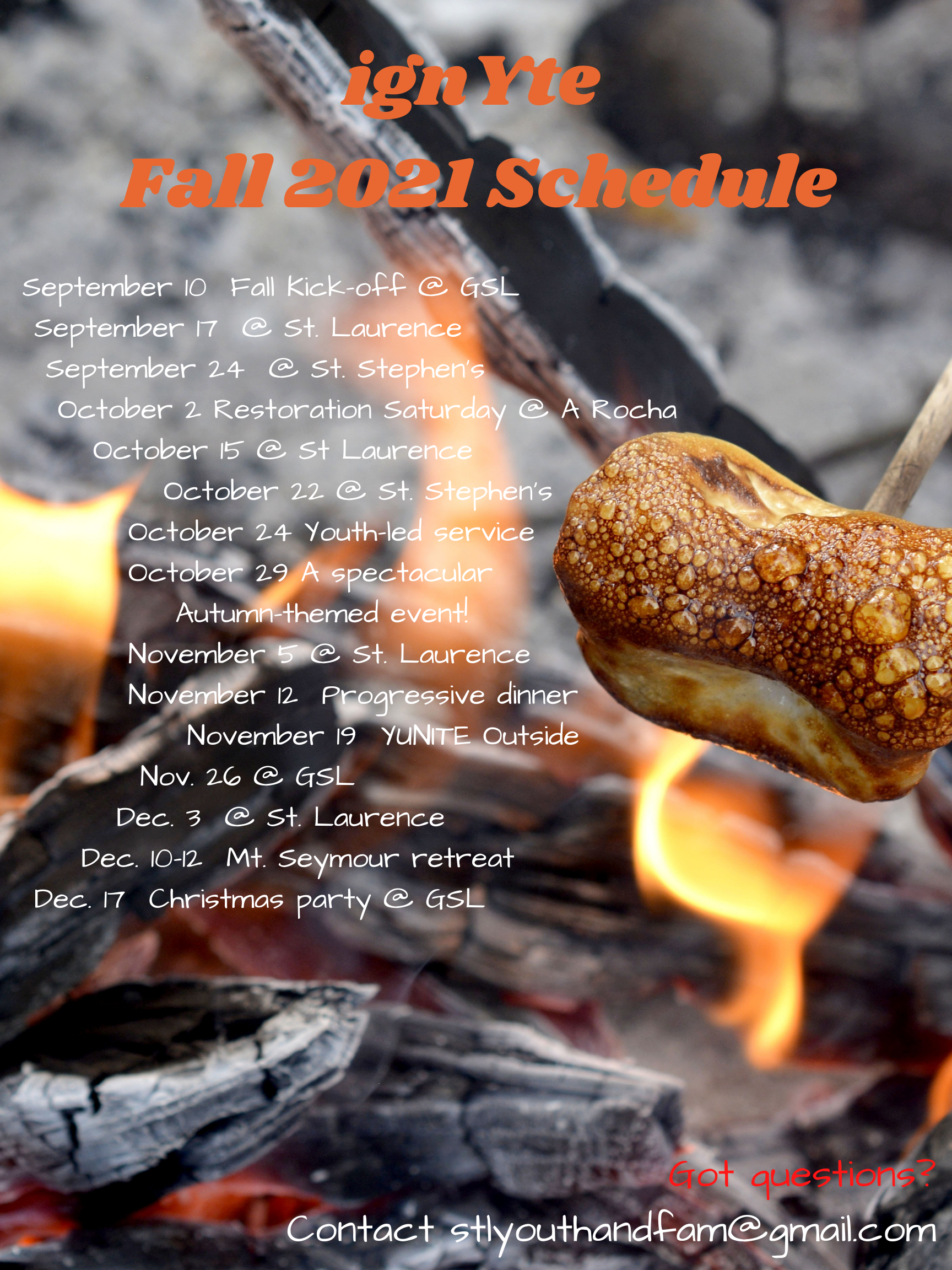 _________________________
ignYte is a joint ministry of St. Laurence Anglican and Good Shepherd Lutheran, open to youth grades 7-12 from across the Tri-Cities and North Burnaby region. More info here.
ignYte is led by Jason Wood and Rachel Genge
_________________________