First Nations 101 - by Lynda Gray (2011 Non-fiction)
Lynda Gray is a member of the Tsimshian Nation on the Northwest Coast of B.C. Her book is an easy to read primer that provides readers with a broad overview of the diverse and complex lives of First Nations people, and ultimately calls upon all of us to play active roles in bringing about true reconciliation between First Nations and non-First Nations people.
Having read Lynda Gray's First Nations 101, you may want to explore other indigenous authors and perspectives to broaden your knowledge and understanding as we walk down this road toward reconciliation.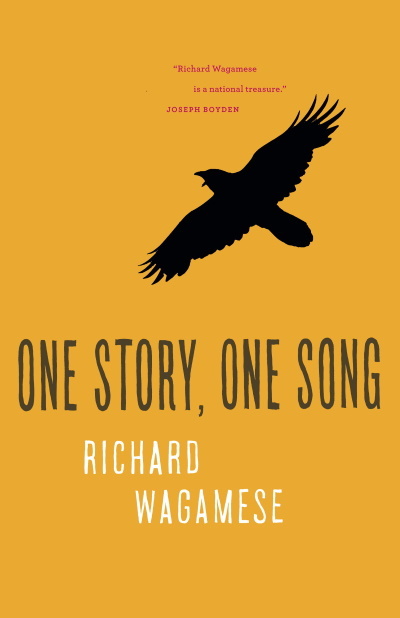 One Story, One Song - by Richard Wagamese (2011 Non-fiction)
In One Story, One Song, Richard Wagamese invites readers to accompany him on his travels. His focus is on stories: how they shape us, how they empower us, how they change our lives. Ancient and contemporary, cultural and spiritual, funny and sad, the tales are grouped according to the four Ojibway storytelling principles: balance, harmony, knowledge and intuition.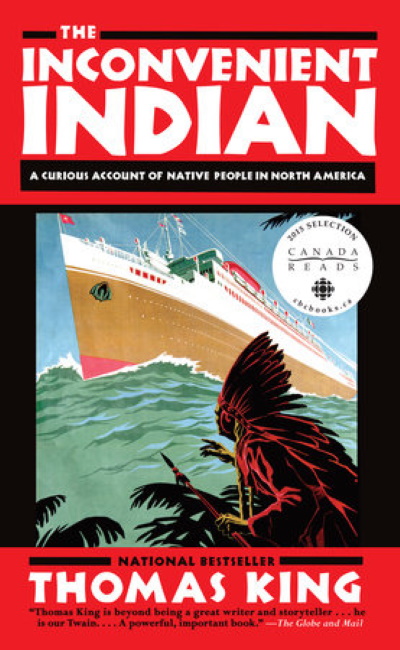 The Inconvenient Indian: A Curious Account of Native People in North America by Thomas King (2012 Non-fiction)
Rich with dark and light, pain and magic, The Inconvenient Indian distills the insights gleaned from Thomas King's critical and personal meditation on what it means to be "Indian" in North America, weaving the curiously circular tale of the relationship between non-Natives and Natives in the centuries since the two first encountered each other. In the process, King refashions old stories about historical events and figures, takes a sideways look at film and pop culture, relates his own complex experiences with activism, and articulates a deep and revolutionary understanding of the cumulative effects of ever-shifting laws and treaties on Native peoples…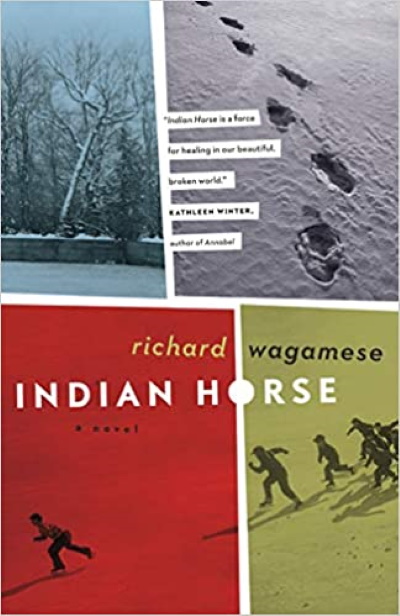 Indian Horse - By Richard Wagamese (2012 Fiction)
Saul Indian Horse has hit bottom. His last binge almost killed him, and now he's a reluctant resident in a treatment centre for alcoholics, surrounded by people he's sure will never understand him. But Saul wants peace, and he grudgingly comes to see that he'll find it only through telling his story. With him, readers embark on a journey back through the life he's led as a northern Ojibway, with all its joys and sorrows.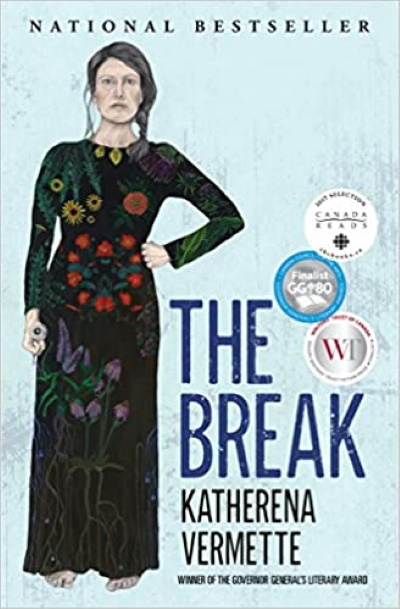 The Break - by Katherena Vermette (2016 Fiction)
When Stella, a young Métis mother, looks out her window one evening and spots someone in trouble on the Break — a barren field on an isolated strip of land outside her house — she calls the police to alert them to a possible crime. In a series of shifting narratives, people who are connected, both directly and indirectly, with the victim — police, family, and friends — tell their personal stories leading up to that fateful night. Lou, a social worker, grapples with the departure of her live-in boyfriend. Cheryl, an artist, mourns the premature death of her sister Rain. Paulina, a single mother, struggles to trust her new partner. Phoenix, a homeless teenager, is released from a youth detention centre. Officer Scott, a Métis policeman, feels caught between two worlds as he patrols the city. Through their various perspectives a larger, more comprehensive story about lives of the residents in Winnipeg's North End is exposed.
More Sources:
Capilano University's annotated reading list: https://cte.capilanou.ca/wp-content/uploads/sites/19/2019/03/Indigenous-Reading-List-Non-Fiction-1.pdf
CBC National Indigenous History Month Reading List: https://www.cbc.ca/books/35-books-to-read-for-national-indigenous-history-month-1.5585489
Understanding the Treaty Process: https://www.bctf.ca/AboriginalEducation.aspx?id=5684&libID=5756
National Center for Truth and Reconciliation Website: https://nctr.ca
An interactive map of BC with information about each of the First Nations in BC: https://www.bcafn.ca/first-nations-bc/interactive-map
The Center for Academic andCommunity Indigenous Scholarship at UBC: https://xwi7xwa.library.ubc.ca/
Learning Resources from VATJSS: VATJSS List